Maybe it's because the weather is finally warm, but Mrs. Gourmet and I have been focusing on Spanish accented food lately.
Last weekend we drove to Salem to check out the highly rated Fuego Latin Fusion, a place that has Mexican, Caribbean, and Central American flavors on a diverse menu.
Family run Fuego is located in an A-frame building that looks a lot like an old IHOP. (I didn't connect, but one of Mrs. G's Salem friends said, "Fuego? Oh yes, that's the place in old IHOP!")
There is no trace of pancakes or maple syrup inside. Instead, there's a bar just behind the door, and the dining area on the left is pretty small, with pretty narrow alcoves (for us at least) on both walls and a row of tables in the middle.
When we arrived the hostess told us the wait would be at least 35 minutes. Since there was no space at the bar or in the relatively small lobby, she offered to take our phone number and call us when a table was ready.
So we went back to the car to cool our heels in air-conditioned comfort. On the way out, we picked up a takeaway menu to study while we waited. When we were seated, we were ready to order.
A sign on the front door warned that the length of stay was limited to 90 minutes due to a lack of staff. We feared that this would slow down the service as well, but apart from a few minutes before our server checked in with us, everything was efficient and friendly.
We started with street corn nachos ($ 12) which arrived at our table seconds after Mrs. Gourmet mentioned that Fuego didn't seem to offer the typical chips and salsa. As well as it turned out. We got more than enough chips with the nachos, which we devoured quickly.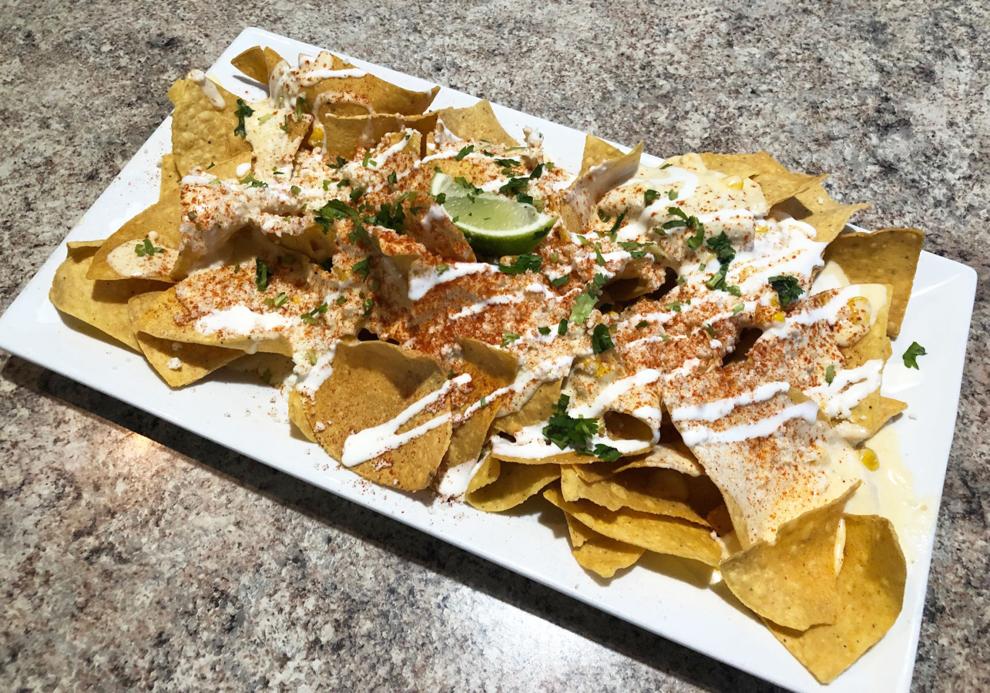 The corn in the street corn nachos wasn't grilled, but that was the only departure from what you find in the popular Mexican street food snack (which we love). The light, crispy tortilla chips lay on a bed of white cheese sauce and were generously topped with crema, queso fresco and corn kernels.
This cheesy dish was perhaps the best version of nachos we've ever had and was light enough to make a perfect starter.
A few weeks ago we wrote about a Mexican fish restaurant in Nashua, but apparently Ms. G. had not had enough of Latin American fish dishes. She quickly settled on the Paella Mixta ($ 25).
Like the nachos, this dish was a variation on the typical paella. There was no paella pan or bottom crust, but a deep bowl held lots of clams in their shells, shrimp, scallops, chicken and saffron rice in a delicious broth with the taste of seafood, tomatoes and green peppers.
The Fuego Bowls section of the menu caught my attention and I ended up choosing the Caribbean Bowl ($ 15). This consisted of a small grilled salmon fillet stuck between well-seasoned white rice and black beans in a sauce-like sauce, with chunky mango salsa and sliced ​​avocado.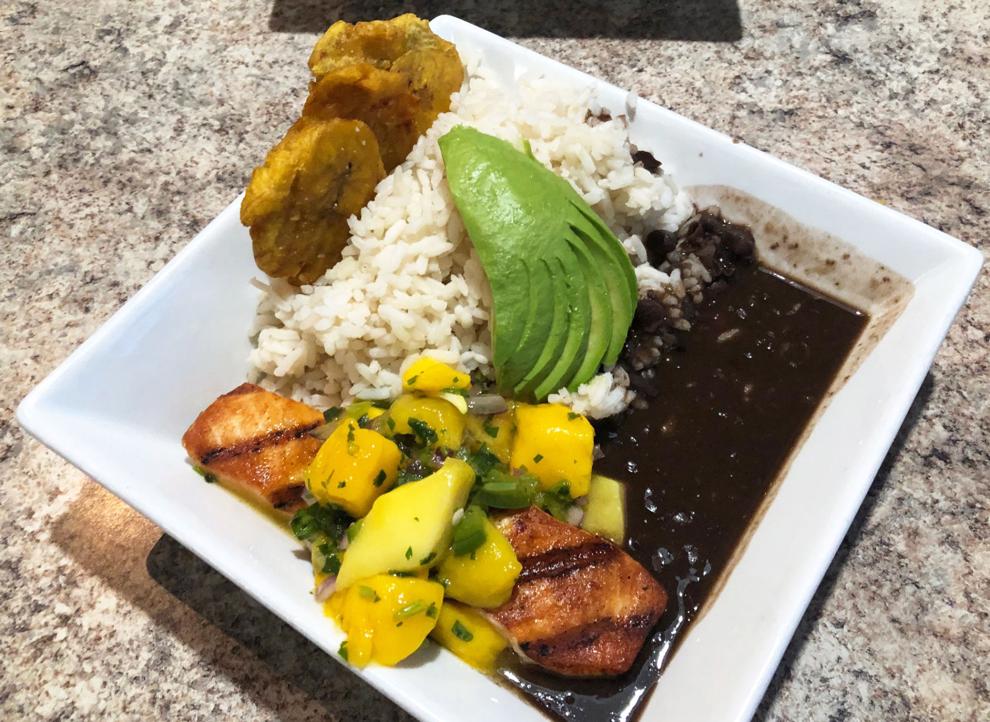 I can take or leave mango, and there was a bit more cilantro than I prefer, but overall the combinations worked very well, even if salmon seemed an odd choice for a tropical dish. It was a great dish that I ate well after I should have said "I'm full".
We both eventually admitted we were full and took home a box full of leftovers – mostly rice, but what wonderful rice it was.
Value factor was good. The $ 25 price for the paella was perfectly reasonable based on the amount of seafood and the quality of the preparation. Our total bill was about $ 75, including two house margaritas ($ 5).
We have a few more Latin American flavors on our list for the coming weeks that we absolutely must try, and we can only hope they are as good as Fuego.