At OnMilwaukee, we believe in raising everyone's voices and using our platform to support the dreams of others. And that's exactly what we hope to do for Dominic the Food Reviewer. When I first met Dominic almost two years ago, I was struck by his passion, curiosity and interest in improving his writing. Over time, not only have I enjoyed getting to know him better, but he has taught me as much as I have taught him. I hope that you not only enjoy reading Dominic's reviews, but also find understanding and joy in seeing the world of food through his eyes. — Lori Fredrich, food editor

This weekend I checked out Triciclo Peru, 3801 W. Vliet St. The restaurant also offers a portion of its menu at the Crossroads Collective on Farwell Avenue, as well as food trucks at Third Space Brewing on West St. Paul Avenue and The an Vine on Howell Avenue.
I had the honor of meeting the owners Mario Diaz Herrera and Amy Narr while exploring the local Peruvian restaurant. Mario mentioned that they wanted to bring Peruvian culture to the city of Milwaukee. He wanted to improve the neighborhood where their restaurant is located, so they are trying to bring together more customers and residents in that part of the local community. He also told me that they have a food truck for their Peruvian business, which they started in 2018. Triciclo is a Spanish word for tricycle and is pronounced tree-see-kloh. Tricycles are a primary mode of transportation for street vendors in South America. He used to work in advertising in Lima. Lima is the capital and largest city of the country of Peru. The owner came here five years ago with his local girlfriend Amy. Mario said he has a passion for sharing Peruvian culture with the people of Wisconsin.
The ambiance of the restaurant has a bright, colorful and upbeat vibe and feels warm and welcoming. It's been remodeled super nicely inside.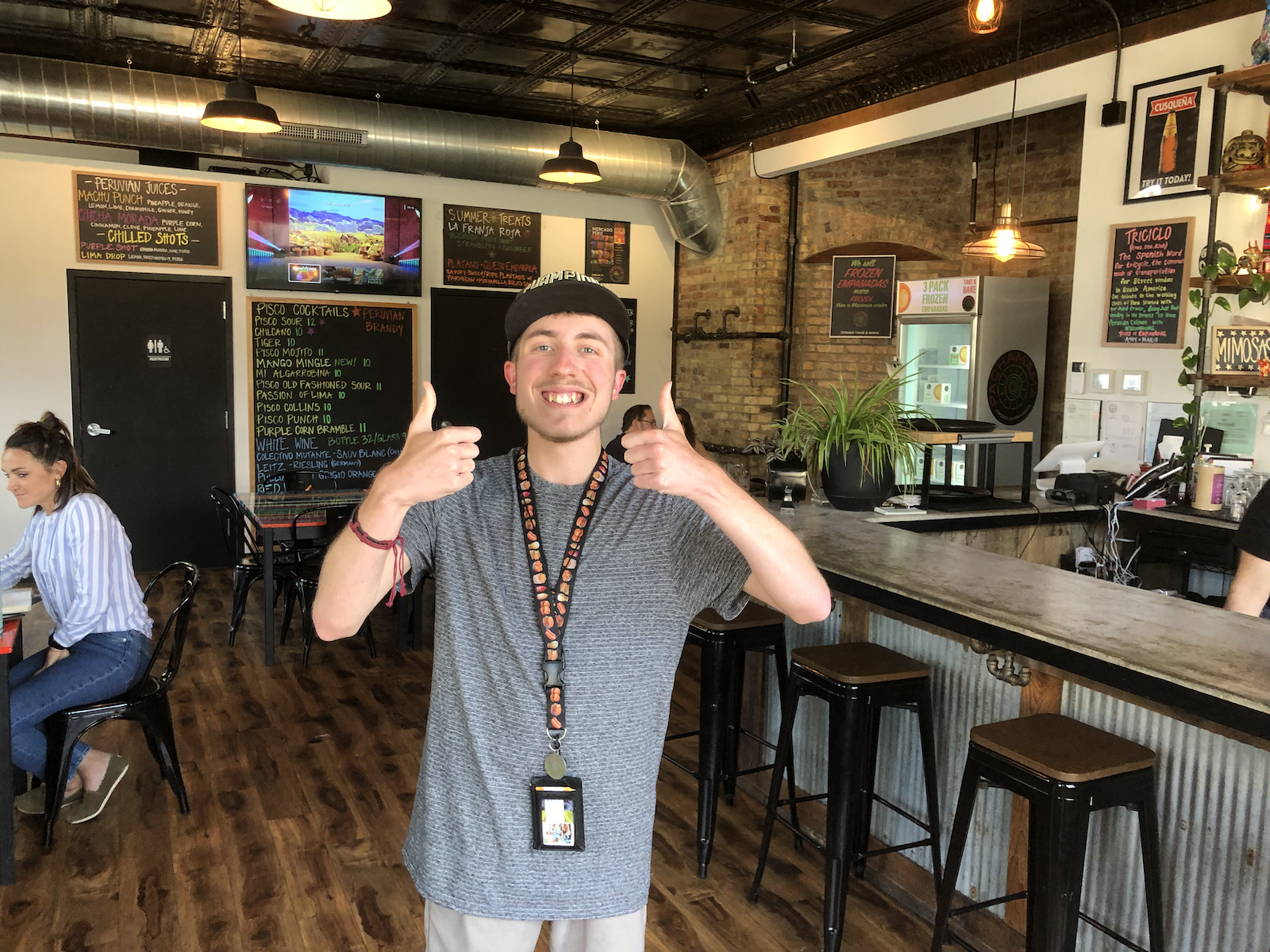 Mario mentioned that all the tables are hand painted. These hand painted tables are very colorful and represent the colors of Peru. They have Peruvian art on the walls in the restaurant. There are picnic tables across the street from Triciclo Peru where you can have a Peruvian picnic and enjoy some of the delicious food. They serve pisco, the Peruvian brandy, and Peruvian beers. It's so authentic here and you really feel like you're in Peru.
Mario said he likes authentic food out there in the food world. He invited me to try their Inka Kola while I was there. My Inca Kola had a slight sweetness, and the flavors kind of reminded me of cream soda and some kind of bubble gum flavor.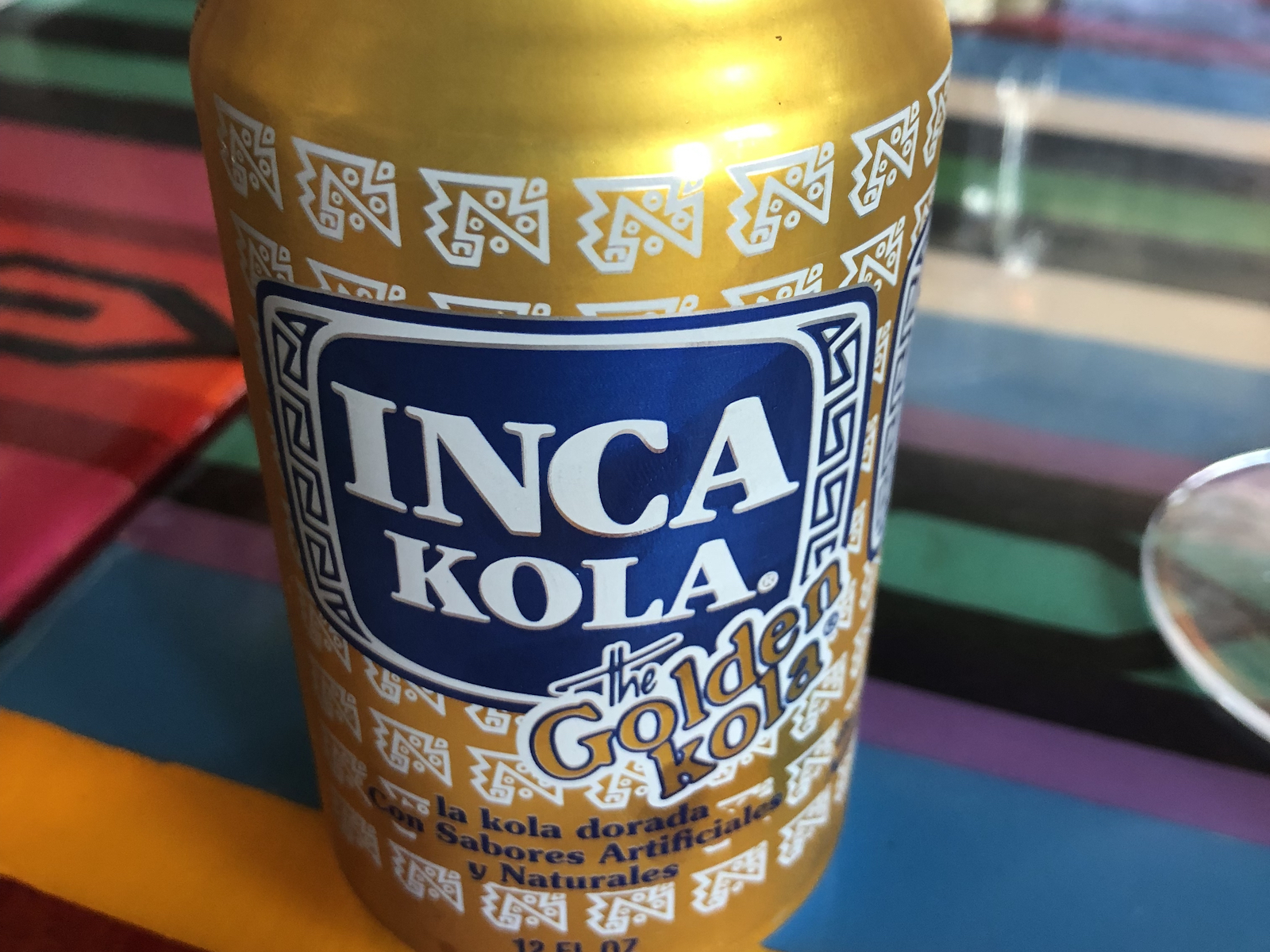 The second drink I tried was their purple corn, cinnamon, clove, pineapple and lime chicha morada. This drink had a nice citrus flavor and it was super refreshing for a nice day outside.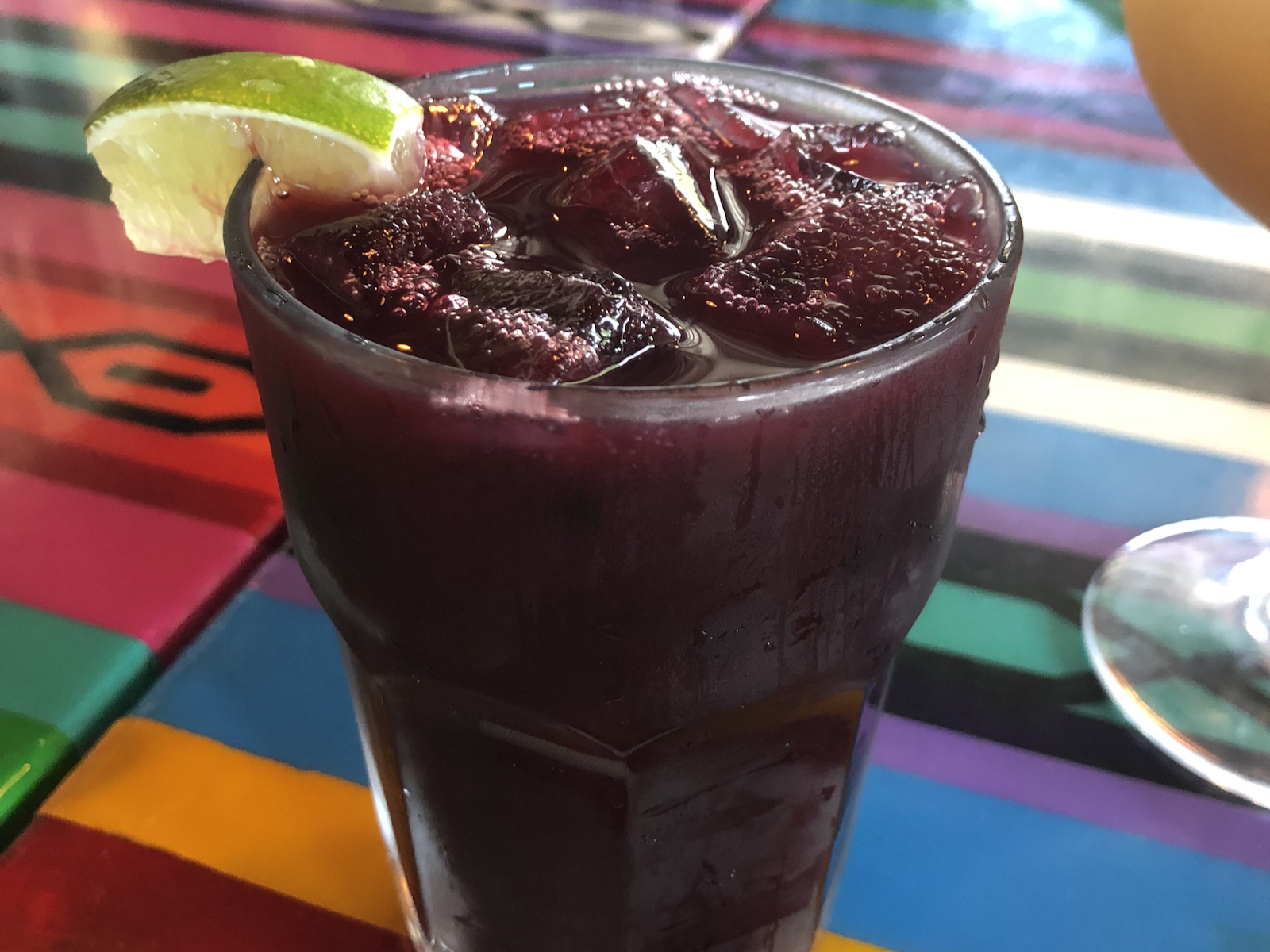 All their empanadas are freshly baked in the Peruvian restaurant. They are new from scratch and all authentic. For my appetizers, I tried their yuca fritas with spicy chimichurri and huancaina cheese sauce.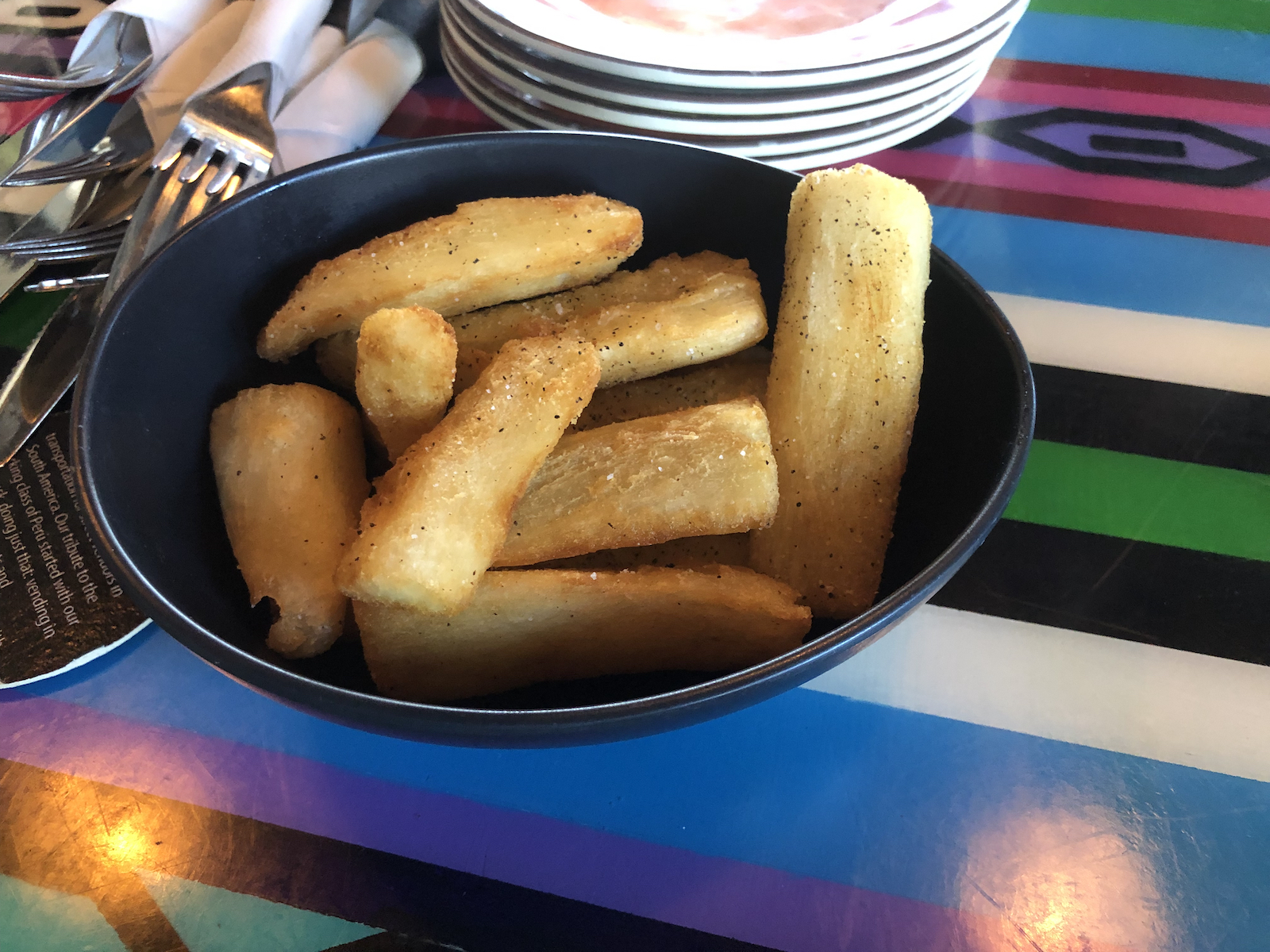 The cassava root had a nice slight banana flavor and they kind of reminded me of the shape of steak fries. They tasted very high quality and had a very mild aroma. I dipped my yuca fritas in this succulent chimichurri sauce like there's no tomorrow!
I tried their anticuchos, marinated beef heart skewers. They came with yuca fritas served with chimichurri and rocoto sauce. They resemble shiskabobs on a stick.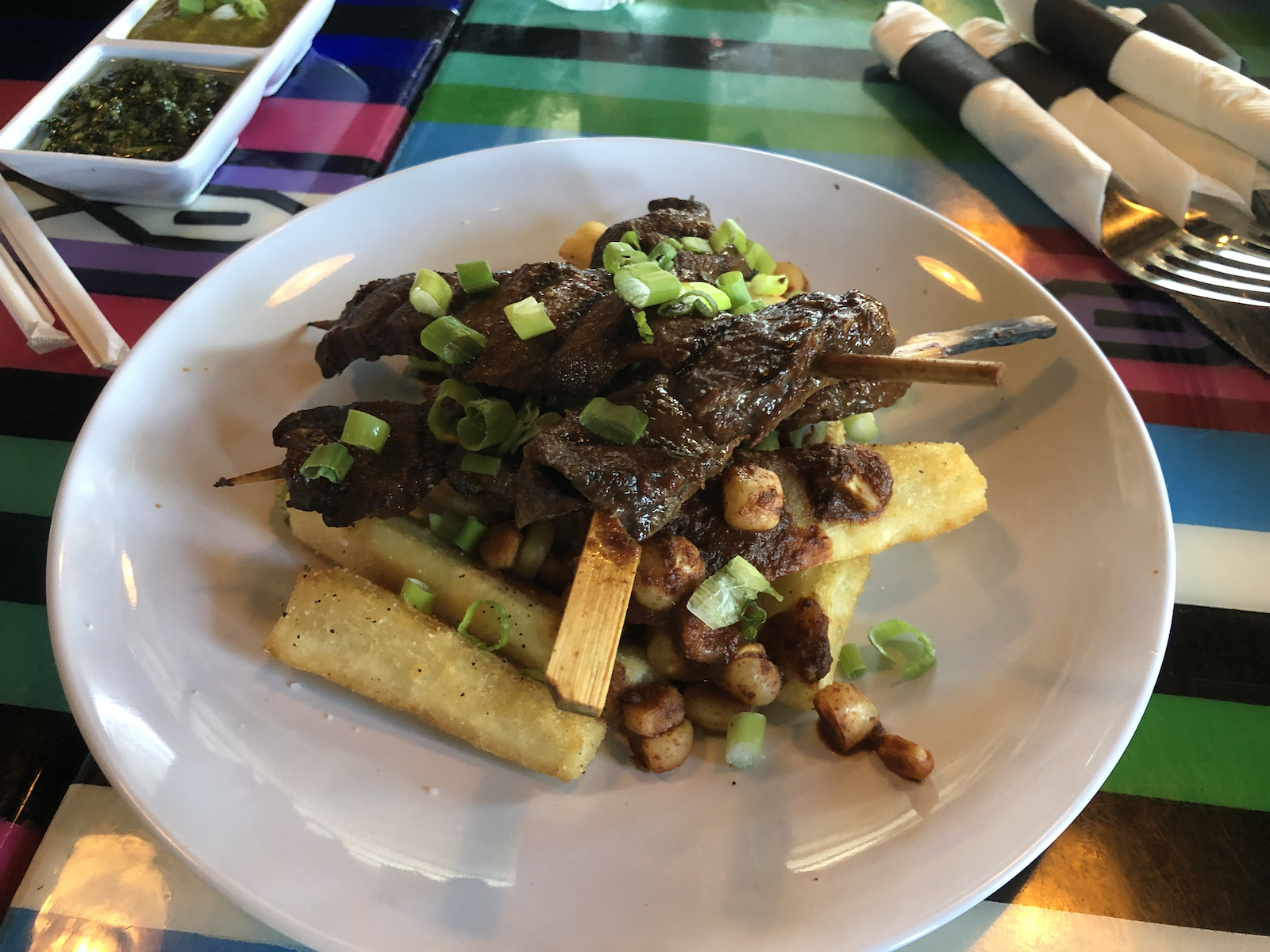 The marinated beef was grilled nicely and it was super well cooked with grill marks in the middle. This is how I enjoy my marinated beef. The rocoto sauce that came with the marinated beef had a nice creaminess. These skewers were super well presented and I ate a ton of the marinated beef because it was super tasty.
Their Leche de Tigre de Aji Amarillo is a street-style ceviche that comes with ingredients like swai, fried calamari, fried shrimp, and fried plantains. What I liked about it was that it had a nice twist and came in a giant glass mug with fried calamari and shrimp on top.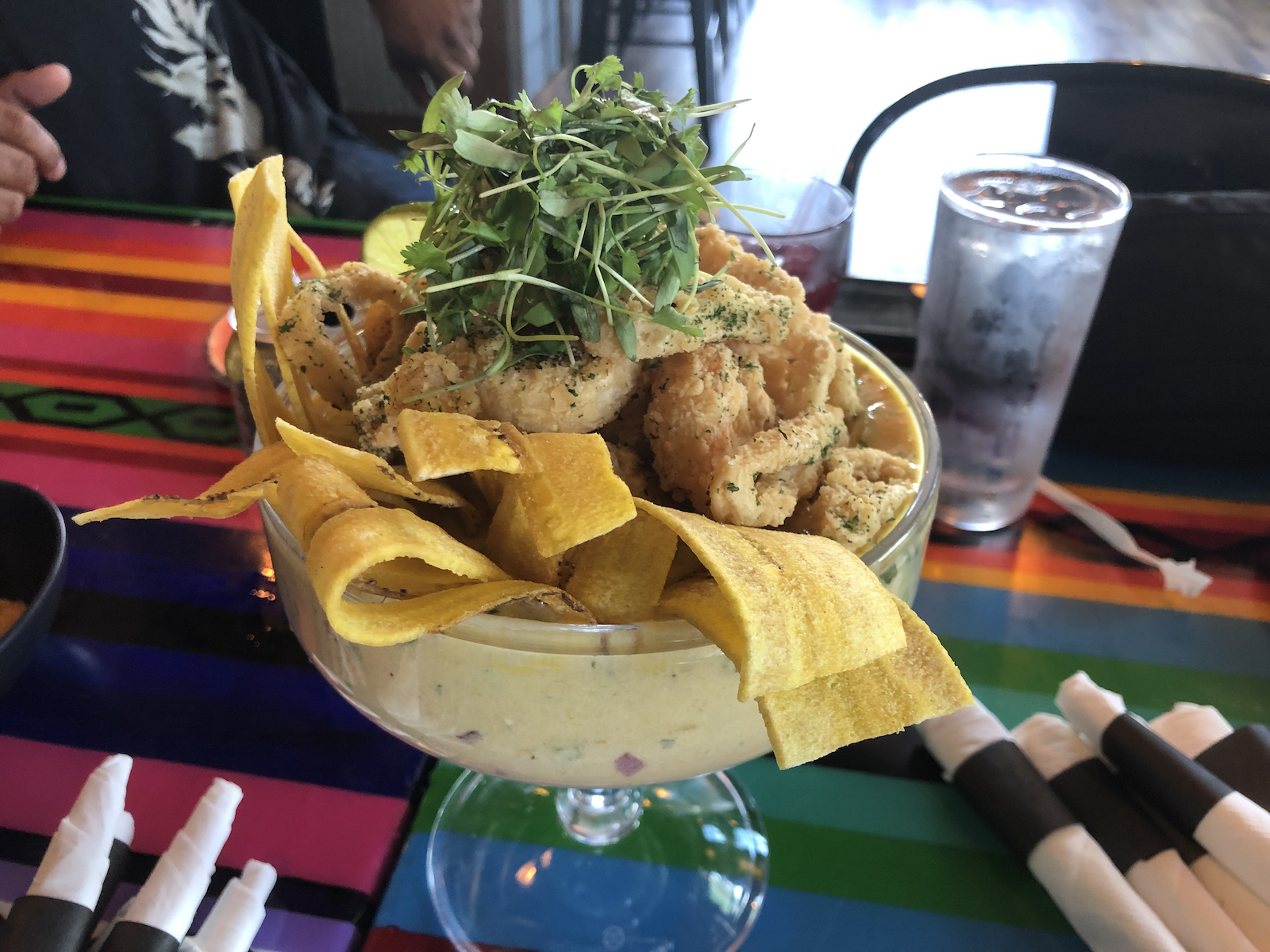 Their fried calamari and shrimp had nice thin breading and loads of flavor. It tasted very fresh. Their ceviche tasted very light and it was very spicy which I am such a huge fan of. The ceviche just melted in my mouth and it had such an amazing taste.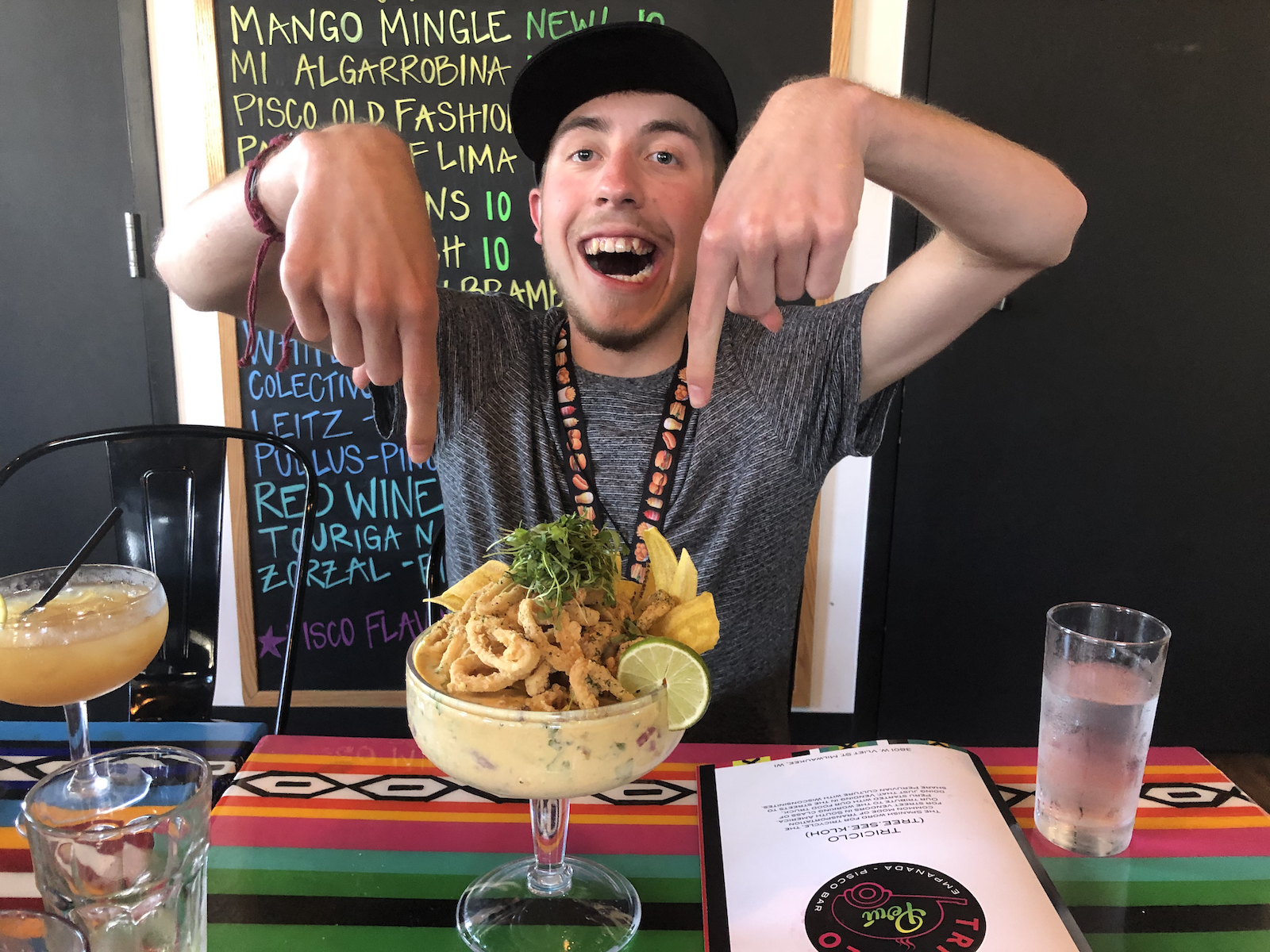 For my main course, I tried the Aji de Gallina Empanada, which featured ingredients like shredded chicken, yellow peppers, and parmesan. Their shredded chicken was nice and juicy and the yellow peppers were very sweet which added a lot of character to the empanada. I would say the empanadas had a nice texture and they were huge baked empanadas that were very well prepared.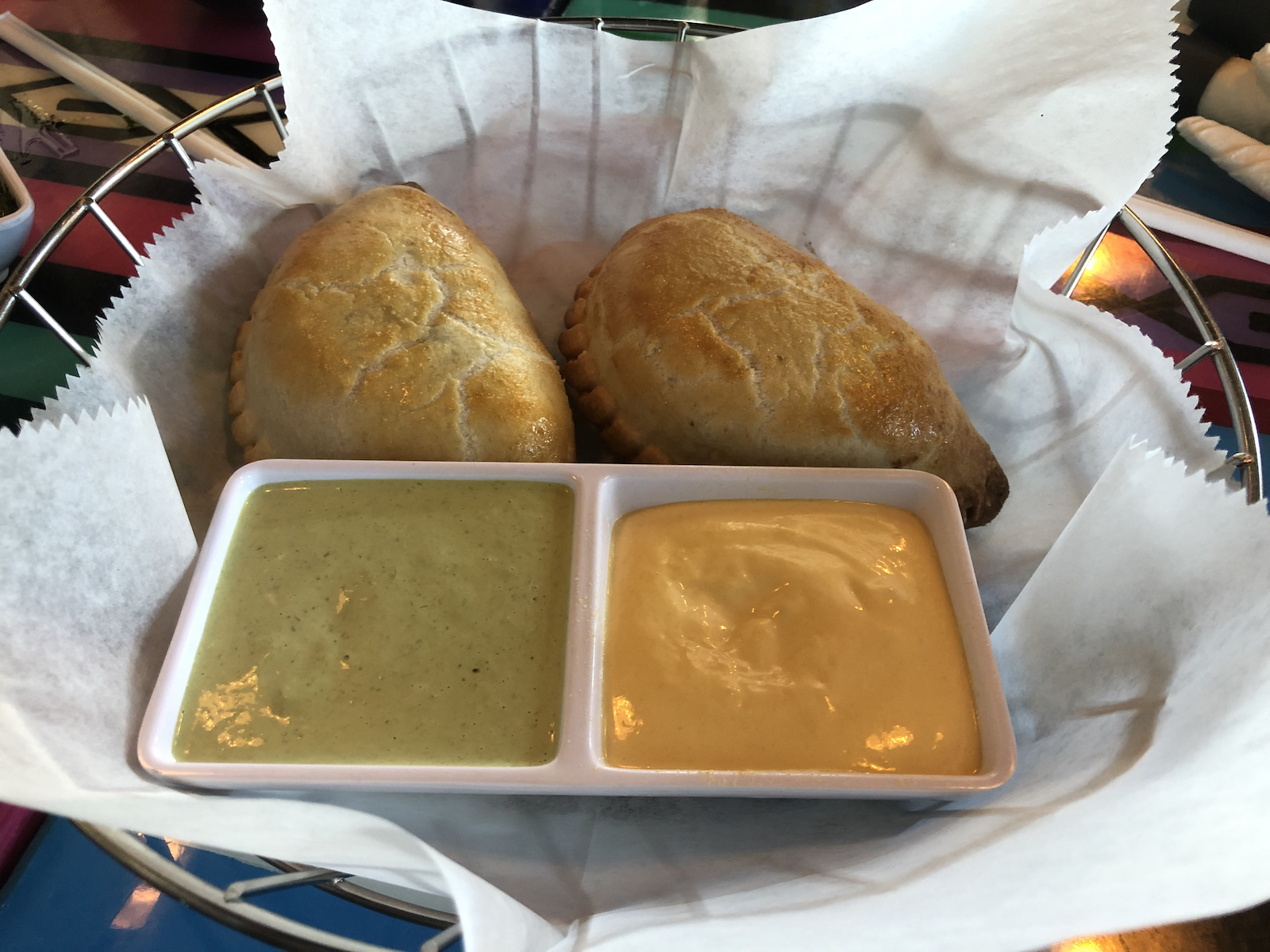 My next empanada I tried was the Seco Empanada with steak, cilantro sauce, carrots, peas and potatoes. The potatoes mixed with the peas and potatoes had a soft texture and the steak in the empanada brought the whole empanada alive. I ate all those empanadas. I felt like I was in heaven. Now I'm such a big fan of this style of empanadas because they were to die for.
I would highly recommend trying this Peruvian restaurant because I couldn't stop eating all of their amazing food. I want to commend owner Mario, our waitress Mikayla and Amy for being super friendly and welcoming.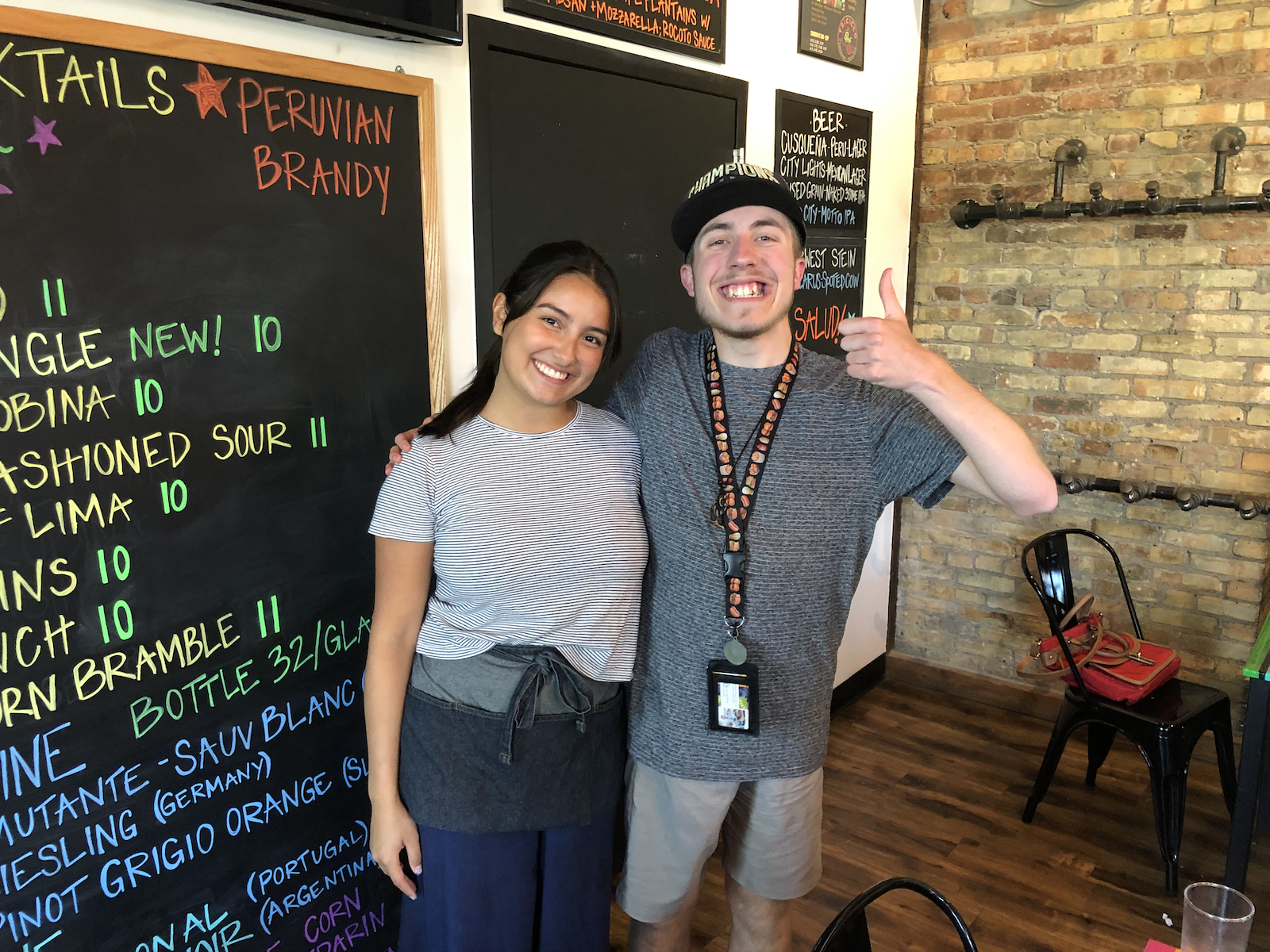 I found Mario to be very good at explaining all the different choices of Peruvian cuisine and how he would expand his business. Mikayla, Mario and Amy rock and they really nailed it with their food. This restaurant is on my absolute must-try list. It was exceptionally good.